NEWSLETTER
Keep up to date with Team Oregon news, course offerings, fresh Web content and safe riding tips.
Our advanced course Rider Skills Practice, has been improved for '22. Renamed "RSP Road Riding Tactics," it delivers the tricks, tips and techniques for surviving the streets with skills, smarts and a smile. It's a half day of training for endorsed riders on their own bikes for $99.
RSP is geared to anyone with 6+ months and/or 1,000+ miles in the saddle -- perfect for recent grads of an endorsement course, but just as beneficial for experienced riders who never had training. Give your precision and confidence a boost this year! There's more to know than just the basics. Courses are available in Portland, Albany, Eugene, Medford, Bend and (soon!) Hermiston. Learn more.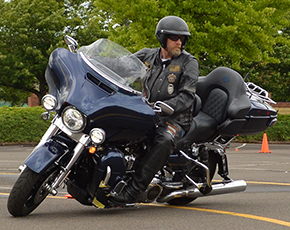 We all know not to assume too much about other drivers. But how about this one: "Assume other drivers don't see you." While we are sometimes proven wrong, for a rider keen on minimizing surprises, that's a pretty good assumption.
As winter ends and riding season ramps up, be aware that other drivers are probably not expecting to see us – if they ever were. Assume they don't see you and take steps to make yourself visible with good lane positioning, space cushion and high-viz helmet, jacket or vest. Learn more about visibility, positioning and intersections here.
Every year we roll out something special for motorcycle safety awareness month. This year, join us on Facebook or Instagram for tips on dealing with other drivers, being conspicuous, improving your skills, waiting at stoplights, choosing riding gear, honing judgment and more. Every rider is invited to join our online community and share their favorite tips!
Three-wheel training returns to Oregon in 2022! We have basic classes available for anyone -- beginners use our Can-Am training machines. We also offer Cornering Clinics and Advanced Riding Techniques (ART) classes, taught on a kart track, for experienced 3-wheel riders who use their own trike or reverse trike. Learn more.
Courses cost $79-179. Basic courses available in Albany and Canby. Advanced courses available in Canby and Medford. Come try out one of these truly unique vehicles or hone your skills on your 3W pride and joy!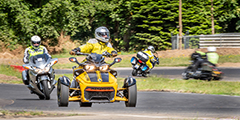 Our friends at the ODOT Transportation Safety Office (TSO) remind riders that the two most common factors in fatal motorcycle crashes are also completely within the rider's control: Speed and alcohol/drugs. Mind the posted speed as the maximum legal limit under the best of conditions, and always separate drinking and drugs from riding – save those "refreshments" for after the ride.
A third common factor -- curves -- requires a bit more finesse. In Oregon, we lose more riders in curves than any other place on the road. Fortunately, Team Oregon has what you need. Come take a basic, intermediate or advanced course to learn good cornering lines, countersteering and directional control. You should never have to feel like ??? in a corner. Shop advanced training courses.
Everyone who takes a Team Oregon class gets a Rider Passport. The Passport helps keep track of our bikes, maintenance, gear, training, trips, milestones and other moto-fun. Better yet, when you fill it out and show it to a Team Oregon instructor at a public event you get a prize!
As pandemic restrictions end, you can find our instructors out in the riding community at the various swap meets, shows and rallies on our Events Calendar. If you don't have a Passport yet, take a course, or come find us at one of these events and we'll hook you up.
Don't forget the One Show is in Portland in next week! It's time to commune with Oregon motorcycling -- the creativity, the bikes, the gear, the racing, the culture, the community. It'll blow your mind. Our instructor Jim Donnellan has a bike in the show -- go find him with your Passport and claim your prize!
Any friend of Team Oregon (if you're reading this, you are a friend) can get a 20 percent discount on the ticket price using the code TEAMOREGONMOTO20. Brought to us by the good folks at See See Motor Coffee. Follow them @THE1MOTO. Visit One Moto Website.
Team Oregon is supported by grant funds from the Oregon Department of Transportation, Safety Division. The program is part of Oregon State University, providing statewide training, education and outreach for riders of all levels of experience and riding ability. Since 1984, the program has trained more than 200,000 riders.
That's right – thanks to our friends at Go Kart Challenge in Central Point, our signature course will return to southern Oregon in October. ART is where experienced riders hone cornering skills on the smooth, twisting turns of a kart track.
ART is not a high speed, racing-oriented class, but provides riders a chance to build skills on a closed course while getting feedback from expert instructors. Tuition is $179 per person, which includes a full day of classroom and track instruction. Private courses are available. Learn more and sign up here.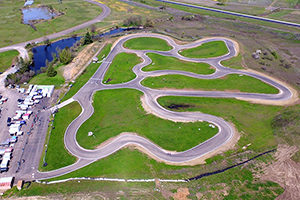 Did you know? The Gold Wing Road Riders Association (GWRRA) provides trike training right here in Oregon. While marketed only to GWRRA members, the course is open to anyone, including passengers, for a cost of only $30. Participants get a full day of instruction and practice in the skills needed to operate their trikes safely. Courses run once or twice a year and space is limited. Anyone interested should contact the Oregon GWRRA to learn more. GWRRA contact information can also be found on the Clubs and Organizations page on our website.
A new site in Redmond, in cooperation with Deschutes County Fairgrounds and the OSU Extension Office, will host its first training courses September 8. This achievement is huge – it doubles training capacity and reduces wait times in central Oregon. The riding community in and around Bend, Madras, Prineville and Redmond has been growing quickly, increasing the demand for rider training in the area.
In Portland, the pressures on asphalt are intense, and we are still searching for training sites (200 x 300 feet of unobstructed asphalt) in the Beaverton and Hillsboro areas. However, the good news is we expect to open a new range at Mt. Hood Community College this fall, which will provide us a much needed training site in the Gresham area.

Our friends from the Rider Wearhouse are popping up their storefront again in Milwaukie this month. Riders are welcome to come get fitted for Aerostich or Darien gear, volunteer to help out or just hang around and talk bikes.
They'll be at the Milwaukie Marketplace Shopping Center, 10854 SE Oak Street, Milwaukie, OR 97222. Store hours are 9 a.m. to 6 p.m. every day Sept. 20 – Oct. 1. They plan to bring hundreds of suits, jackets and other gear – including police suits and ladies' suits – in various sizes to try on. If you're in the market for a 'Stich, this is a good opportunity to go meet the crew and get a professional fitting.
Great news from our friends at Honda: If you complete a state-approved rider training course (in our case, Team Oregon basic or intermediate) within 12 months of buying a new Honda motorcycle or scooter, American Honda will reimburse up to $75 of the cost of the course. What a great way to "get to know" a new bike! The reimbursement also applies to riders who take the course first, get their endorsement, then purchase a new Honda.
Team Oregon has joined with Cycle Gear to provide a $35 CG gift card once a month to one lucky rider. To enter the prize drawing, drop by the Team Oregon booth at a Cycle Gear Bike Night or any other statewide event (see our calendar) where Team Oregon has a booth. There you can fill out a quick three-question survey to add your name in the drawing. Some upcoming events:
Cycle Gear Beaverton Bike Night, September 20
Rider Wearhouse Pop-Up Event, Milwaukie, September 20-October 1
Cycle Gear Portland Bike Night, September 26
Cycle Gear Springfield Bike Night, September 26
Cycle Gear Salem Bike Night, October 10
Beaverton Motorcycles Vendor Sale November 4
Many thanks to Cycle Gear for supporting motorcycle safety and engagement in the riding community.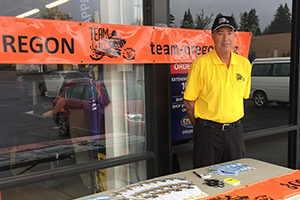 To help promote community, friends and fellowship, we want to remind you that nonprofit clubs and motorcyclist organizations in Oregon are eligible for a free 1/8-page ad in our printed student workbook (as space allows).The workbook is provided to 8,000-10,000 new riders every year.
Free ads are first come, first served. If you want a larger ad, discount rates apply. You must provide your own artwork – see specifications and deadlines in the ad flyer.
Note: If you placed an ad in 2017, you must contact us again to place your ad for 2018.
Does rider training reduce crashes? Quite possibly. In 2017, we undertook a review of 268 fatal crashes in Oregon during 2011-2016 to see how many of those riders had participated in a training course. The results were eye opening.
According to a 2012 survey, among registered bike owners in Oregon, about two-thirds (66 percent) have taken basic or intermediate training. That means that of 268 fatalities, 177 of them should have been Team Oregon grads. However, only 50 of the 268 had taken our course. This implies that riders who participated in Team Oregon training were much less likely to be killed in a motorcycle crash than those who hadn't.
Of course, this correlation is not proof that rider training saves lives. More study is needed to determine the direct benefits of training. For more detail on the analysis, you can download and read the short report.
BEND – With spring at hand, the Oregon Department of Transportation (ODOT) is advising motorists to be on the lookout for migrating mule deer on US 97 and other Oregon highways.
"Deer migration is beginning in early April this year," said Cidney Bowman, wildlife biologist for ODOT, "So motorists need to be on the alert for deer on the highways."
The bulk of the deer migration starts in early April and extends until mid-May this season in central Oregon. ODOT expects the deer to be moving in large numbers through the hotspot corridors along US 97, US 20 and OR 31. Most of the animals will be traveling during the dawn and dusk hours, but motorists can expect to see them at any time. "Motorists need to know that if they see one deer, there probably are more nearby", said Bowman. "Dawn and dusk are especially critical times for motorists to be on the lookout."
Riders are particularly vulnerable in deer crashes because they lack the protectiion of enclosed vehicles. Team Oregon advises motorcyclists to avoid riding from dusk to dawn, particularly during the spring green-up and fall rutting seasons. However, riders should expect to encounter deer at any time and be ready to respond:
Be prepared for deer no matter where or when you travel in Oregon.
Deer can be unpredictable. When you spot one near the roadway, slow immediately and prepare to stop.
Beware of vehicles behind you when slowing. Flash your taillight if time allows.
For more information on deer migration, crossings and the impact on Central Oregon Highways visit the ODOT website.
On July 1, Team Oregon welcomed Aria Minu-Sepehr as the new director. With 20 years of experience in education and management, Aria is primed for his new role in motorcycle safety.
"The riding community will face new challenges and opportunities in the next 20 years," Aria says. "As director of the premier motorcycle education program in the nation, what excites me most is that we have the tools and the horsepower to get out in front of these problems. I'm confident we'll meet the growing demand for training in Oregon and know that no one else can match what we offer the riding community."
Aria takes the baton from Steve Garets, who served as Team Oregon director for the program's first 32 years. During that time, Steve built a strong organizational culture of enthusiasm and teamwork and a cadre of instructors who truly put their hearts into rider education.
Steve's future plans will bring him closer to his long-term priorities. "You get into a rhythm running a motorcycle program for three decades. I'm looking forward to creating a new rhythm – spending time with friends and family, and using my motorcycle more for fun and fascination than for business," Steve says. "It's all about the journey – and I'm looking forward to many more journeys."
Thanks for your efforts on behalf of Oregon's motorcyclists, Steve – and welcome, Aria!
The Oregon riding community was shocked and saddened by the unexpected loss of Steve and Annette Skinner of Discount Motorcycle Parts, Inc. who were killed in a car crash in August.
Since 1992, the Skinners had owned and managed one of the largest apparel and accessory shops in Oregon. A memorial ride and service drew more than 400 motorcycles, their riders and passengers to remember the Skinners and say goodbye.
The Skinners were well-known to Team Oregon, too. Longtime Eugene instructor Patrick Fitzharris recalls "Their shop (across the street from the DMV) was the place to warm up on cold days. Back when Team Oregon helped train DMV employees in skill testing, Steve would see us out there, walk over and invite us in for coffee. They were humble, genuinely caring people."
We are sorry to see the Skinners go. Our heartfelt wishes and support go out to the families, friends and loyal customers who will miss them most.
The crew from Duluth is coming back to the Pacific Northwest! The Rider Wearhouse is the long-time partner and supporter of Team Oregon and motorcycle safety that manufactures the iconic "Aerostich" suits, jackets and pants that many of us use.
The Wearhouse does not have dealers. Typically, they sell only by phone, online and from a storefront in northern Minnesota. Lately they have been taking the factory showroom and products "on the road" to meet their customers in person and measure them for riding gear.
During October 13-16, the Aerostich team will be here again for their second Oregon pop-up event. (The organizers told us the welcome they got at the Milwaukie event two years ago was the best they'd ever had.) They'll be at the Gresham Town Fair Shopping Center, 818 NW Eastman Parkway, Gresham, Oregon 97080.
For store hours and more details, visit their official website. They've given Team Oregon free space to set up a booth and talk with riders about training and safety – please stop by, say hello and enter your name in a drawing for a $50 Aerostich gift certificate!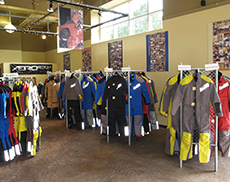 Yes, we already announced this last June – but we figured it was worth mentioning twice. That curve you know you can take at 30 because the sign says 20? Well, maybe now it really means 20.
ODOT has begun a statewide highway project that will directly affect the motorcycling community: Curve advisory speeds across the state will be increasing. Riders and drivers alike are going to need to recalibrate. For those Oregonians accustomed to the older, more conservative advisory speeds, you may be in for a surprise when the 25, 35, 45 mph corners you approach are sharper than you anticipate!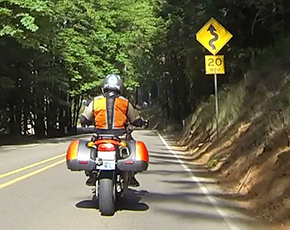 There is still time to place your ad in the Rider's Guide and put your business or organization in front of 12,000 new and returning riders in 2017. As a thank-you, all paid advertisers get a complimentary online banner as a Supporting Dealer. Details, prices, and specifications can be found in our advertising flyer. The deadline for orders is October 28.
Did you know? Non-profit clubs and motorcyclist organizations can advertise free in the student workbook. This service is offered first-come, first-served as space allows. Team Oregon reserves the right to modify or reject inappropriate ads. Ads must be 3.75" wide and 2.375" high, grayscale, 300 dpi, in TIFF or PDF format. Send ads to Pat.Hahn@oregonstate.edu by October 28.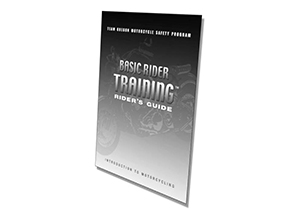 American Motorcyclist Association (AMA)
A nonprofit organization that coordinates motorcycling activities and campaigns for motorcyclists' legal rights.
Discount Motorcycle Parts, Inc.
Motorcycle apparel and accessories.
Eugene, OR
EagleRider Motorcycles
The world's largest motorcycle travel and tourism company, we offer over 3,000 perfectly maintained motorcycles in more than 70 locations worldwide.
Milwaukie, OR
Get 10% off your rentals on a huge selection of motorcycles in addition to regular seasonal and mileage service, tire replacement, oil changes or detailing.
Explore the West LLC, Epic Experiences on Two Wheels
Join us in sunny Central Oregon and learn all aspects of all-road motorcycle adventuring! Ideal for beginner to intermediate riders and small to large bore motorcycles. Taught by enthusiastic and experienced off-road guides.
Prineville, OR
10% off for Team Oregon graduates!
Nutcase Helmets
The Nutcase Motor Sport Helmet collection blends the classic open face helmet you love with vintage-inspired graphics and modern features.
World Headquarters in Portland, OR
Get 20% off your MOTO helmet purchase when you click here and use CODE: TeamOregon20. Offer valid 10/20/15-12/1/16.
Progressive® International Motorcycle Shows®
The Progressive® International Motorcycle Shows® offer enthusiasts an all-access pass to
the world of motorcycling, featuring the latest motorcycles, gear and accessories, plus hours
of entertainment.
10 shows nationwide, including Portland, OR.
Save $3 on tickets when you purchase online with promo code: WEBTO16

Vespa Milwaukie
Vespa Milwaukie is Oregon's largest dealer of Vespa and Piaggio brand scooters. Ranked #1 in volume sales in the northwest.
Milwaukie, OR
Bring BRT completion card and save: Refund of course cost on any new scooter; free helmet with purchase; 20% off accessories; free delivery.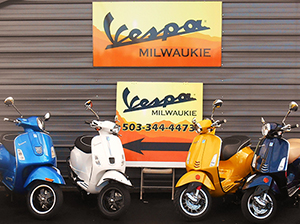 Longtime leader, shaper and producer of world-class motorcycle safety programs Steve Garets will retire this year. Several candidates have fine-tuned their resumes and presentation skills to vie for his position during a national search, which is now underway. Team Oregon expects to have a new director by the beginning of July.
Steve has served as director of Team Oregon since 1984, its first year. He has nurtured and guided the program as demand for rider training has increased exponentially, from 400 students in 1984, to 4,000 in 1999, to more than 11,000 last year. Steve was there to meet the challenge head on when training became required for riders under 19 and 21 in the 80s and 90s, and more recently when training became mandatory for all new riders. For 32 years, Steve has ensured that quality motorcycle training is available to everyone in Oregon who wants it or needs it.
With Steve's leadership, Team Oregon has come to be known as one of the best training programs in the world. Steve has recruited the most committed and enthusiastic corps of instructors to train new and experienced riders – your friends, family and riding buddies – in the art and science of safe riding. He has assembled the finest staff in the country and partnered with numerous agencies in Oregon and the United States to make motorcycle safety work here. The riding community has been lucky to have him. From the bottom of our hearts: Thank you, Steve! We'll see you on a good road.
Has motorcycling been good to you? Are you ready to give back? Here's your opportunity: Team Oregon is recruiting motorcycle safety instructors to teach basic and intermediate rider training courses. In teaching motorcycle safety, you'll earn a few bucks to support your motorcycling habit, serve on the front lines working with new and returning riders, and become a better rider yourself.
The communities in critical need of qualified instructors are Coos Bay, Klamath Falls and the eastern Oregon cities of Pendleton, La Grande, Baker City and Ontario. If you live near one of these places, or know an experienced rider who does, we need to hear from you. We also have openings for instructors in Astoria, Tillamook, McMinnville and Roseburg. For more information, visit Become an Instructor on our website.
You can watch a short video about the professionals who teach for Team Oregon and get the inside scoop on what makes teaching motorcycle safety so much fun: Click here.
The State Motorcycle Safety Administrators (SMSA) is the national association of motorcycle safety experts and professionals in the United States. This year, the SMSA will be holding their annual conference right here in Portland, September 21-24. The SMSA "Training Summit" is a four-day, comprehensive, professional development opportunity aimed primarily at motorcycle safety instructors, mentors, trainers, managers, program coordinators, law enforcement and state officials. The Summit will be hosted by many of Oregon's leaders in motorcycle safety, including:
Transportation Safety Division, Oregon Department of Transportation
Oregon Governor's Advisory Committee on Motorcycle Safety
Team Oregon Motorcycle Safety Program
On the agenda will be multiple professional development workshops and presentations on research, technology, training and teaching tips, outreach, licensing, law enforcement, drugs and alcohol, motorist awareness, riding gear and conspicuity, social media, communications and program evaluation. Out on the parking lot, multiple states (Oregon, Idaho, Washington and others) will display training equipment, provide riding demonstrations, conducting riding activities, and provide training and skill-development workshops.
All riders, clubs and organizations with an interest in motorcycle safety are welcome and encouraged to attend. Vendor space and sponsorships are available. For more information, visit the SMSA website or contact Team Oregon directly at team.oregon@oregonstate.edu.
Thanks to a generous donation from our partners with the Bend Police Department, Team Oregon has welcomed two retired, "lightly used" and highly charismatic BMW R1150RT motorcycles as new rolling stock in the equipment fleet. The bikes were quickly serviced and badged for use for outreach, public awareness and riding community events. If your business, organization or group is planning a motorcycle safety event this year – we want an invite! Contact us at team.oregon@oregonstate.edu. Our staff and instructors will be glad to attend and help educate your guests about rider training and safety.
In 2015, a strengthening economy, low gas prices and nice weather have contributed to the best start to the rider training season ever. As of March 31, Team Oregon has trained almost 2,000 students – an increase of 34 percent over last year. Many dealers and businesses are seeing a similar increase in demand for street bikes, riding gear, parts and accessories. At this rate, the forecast for 2015 is 13,000 new and returning riders taking a Team Oregon training course. Welcome!
Team Oregon is proud to announce Pendleton High School as a new partner in motorcycle safety. In summer of 2015 through the end of the year, PHS will host basic (BRT) and intermediate (IRT) classroom sessions while our friends at Sunridge Middle School install a much-anticipated new HVAC system. Range (riding exercises) will still be conducted at the ODOT District 12 yard. We appreciate the Buckaroos' help in providing uninterrupted service to the Pendleton community.
Advanced Rider Training (ART) is the course taught on Mondays at Pat's Acres in Canby to hone advanced riding skills. About 130 riders take an ART course every year. In the interest of keeping the course relevant to experienced riders, Team Oregon surveyed 2014 ART participants. The objective of the survey was to gauge how ART improves riding skills and what riders like most about the course. Overall, riders indicated a 22 percent improvement of skill, precision, confidence and cornering.
Even better, 70 percent of respondents said they now enjoy riding more. The top three reasons for this were "improved cornering skills, greater control of the motorcycle, and greater skill in managing transitions." What's more, 57 percent stated that they now have fewer "uh-oh" moments when they ride (close calls or near misses in traffic). You can see the difference training makes in the charts below.
Want to enjoy riding more with fewer "uh-oh" moments? There are 144 ART seats available in 2015. Come join us and master the art of cornering!
After five years of development, testing and refinement, the eRider™ online classroom is due to be approved by ODOT as a basic (BRT) and intermediate (IRT) classroom option this summer. Far more than just an online workbook, eRider™ uses multimedia and interactive video to help riders understand risk, identify hazards and make decisions in realistic situations.
The online classroom was tested by more than 400 students in 2014 and found to be as effective as the traditional classroom in test scores, learning outcomes and preparing students for the range (riding exercises). Overall, the eRider™ classroom takes less time than traditional classroom, allowing students to proceed at their own pace, go back and review as needed or return after course completion.
Team Oregon staff will attend the Oregon Association of Community and Continuing Education (OACCE) Forum May 6 and 7 in Bend. Last year, Team Oregon was awarded business partner of the year by OACCE. The motorcycle safety program currently partners with 11 community colleges in Oregon to offer rider training classes. Team Oregon representatives will be prepared to discuss the new eRider™ course offerings and ongoing partnership possibilities, including Web services.
Last fall Team Oregon conducted interviews with a half-dozen instructors from around the state and produced a video celebrating 30 years of service to Oregon riders. Learn a little more about the professionals who give their riding enthusiasm, commitment and passion back to the riding community, and get the inside scoop on what makes teaching motorcycle safety so much fun. Click here to watch the video.
Team Oregon is a cooperative partnership with the Oregon Department of Transportation and Oregon State University, providing statewide training, education and outreach for riders of all levels of experience and riding ability. Since 1984, the program has trained more than 150,000 riders.
Team Oregon is celebrating 30 years of service and nearly 150,000 riders trained since 1984. What started three decades ago with two training sites and seven instructors has grown to 24 sites and almost 200 instructors in the field today. Headquartered in Corvallis, the program maintains more than 400 training bikes and scooters and serves 11,000+ students a year.
To cap off 30 great years, in September the Oregon Department of Transportation (ODOT) received the Outstanding State award from the national association of State Motorcycle Safety Administrators (SMSA). The award recognizes states that employ a comprehensive motorcycle safety program and strategies that are successful, effective, evaluated and serve as best practices. Way to go, Oregon!
Rider Training by the Numbers
On October 2, Oregon State Police, ODOT, and Oregon Department of Fish and Wildlife issued an alert: October and November are the two busiest months for vehicle-wildlife collisions – drivers and riders should be on high alert.
ODOT statistics indicate since 2004 there have been more than 9,800 reported wildlife-involved collisions in Oregon, resulting in 29 fatalities; 12 of those fatalities were motorcyclists. Counties with the highest total crashes reported are Deschutes, Douglas, Jackson, Klamath and Lane.
Motorcyclists love fall weather, so riders should be especially vigilant: Just as you continually watch for other vehicles, be alert for wildlife.